Kadence Theme is an amazing WordPress theme that provides users with a wealth of features that make creating and managing a website easier than ever. It is designed to be lightweight, fast, and secure, and is fully customizable so that you can tailor your site to fit your needs. With a variety of features such as advanced page builder, customizer, and built-in ecommerce capabilities, Kadence Theme is a great choice for creating a modern and professional website. Not only is the theme easy to use and intuitive, but it also comes with plenty of support and documentation, making it a great choice for WordPress users of all experience levels.
Kadence Theme top features
Responsive Design: Kadence Theme adapts to any device and screen size
Kadence Theme is a highly responsive design that ensures your website looks great on any device and screen size. Whether you are viewing the website on a laptop, tablet, or smartphone, Kadence Theme will automatically adjust to fit the screen size of the device you are using. Additionally, the design elements of the website will adjust to ensure the best user experience for all visitors. This responsive design makes it easier for users to navigate your website, regardless of what device they are on, and makes it easier for you to maintain and manage your website.

Customization Options: Ability to customize colors, fonts, and layouts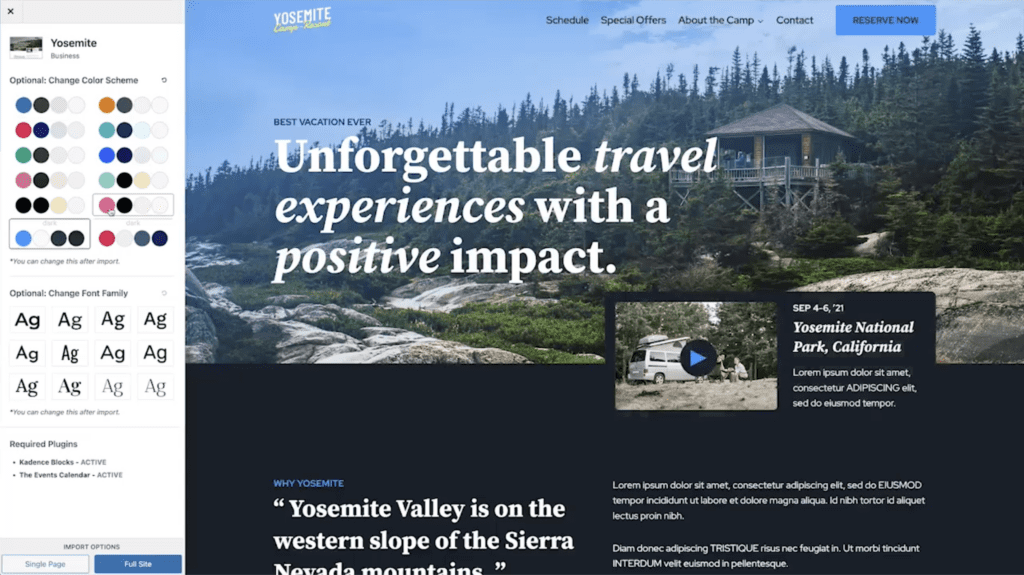 The Kadence Theme offers users great customization options to make their site look unique. With this theme, users can easily customize colors, fonts, and layouts to create a unique look for their website. With the built-in options, users can easily choose their preferred options and apply them to their site. This makes it easy to create a website that stands out and is tailored to the user's preferences. Whether you are a beginner or an experienced web developer, the Kadence Theme makes it easy to customize your website to perfection.

SEO Optimization: Built-in SEO tools for improved search engine visibility
Kadence Theme is a powerful and user-friendly WordPress theme with built-in SEO tools to help improve a website's search engine visibility. It comes with features such as HTML and XML sitemaps, canonical URLs, meta descriptions, page titles, and more. These features help ensure that your website is as optimized as possible for search engines, helping to drive more organic traffic to your site. Kadence Theme also includes an easy to use interface for you to customize the settings of these built-in SEO tools, allowing you to make the most of them for maximum search engine visibility.

Visual Page Builder: Drag-and-drop interface for creating and editing pages
Kadence Theme is revolutionary in its ability to provide users with a streamlined visual page builder that offers a drag-and-drop interface. This interface allows users to easily create and edit pages with a simple, intuitive process. With the Kadence Theme, users no longer have to struggle with complex coding and design elements, as the drag-and-drop interface makes it easy to customize pages with just a few clicks. With the visual page builder, users can quickly and easily create stunning, professional-looking pages in no time.

Slider & Image Gallery: Add beautiful sliders and image galleries to your website
Kadence Theme offers an easy way to add beautiful sliders and image galleries to your website. The platform is incredibly user friendly and offers a range of customization options to make it your own. With Kadence Theme, you can create stunning visuals that will help capture the attention of your visitors. Whether you're showcasing your products, services, or just want to add something extra to your website, you can easily create the perfect slider or image gallery to fit your needs. With Kadence Theme, you can be sure your website will stand out from the crowd.

Pre-Built Sections: Easily add content blocks to your pages
Kadence Theme offers pre-built sections that allow users to quickly and easily add content blocks to their pages. With these sections, users can customize their pages with a wide range of content, such as images, text, videos, and more. The sections are designed to be flexible, so users are not limited to a single design. Additionally, the sections are responsive, enabling the content to adjust to different screen sizes. Furthermore, users can create their own unique layouts for their pages with the drag-and-drop section builder. With pre-built sections, Kadence Theme makes it easy for users to create custom pages with a wide range of content.

Support for WooCommerce: Create an online store with ease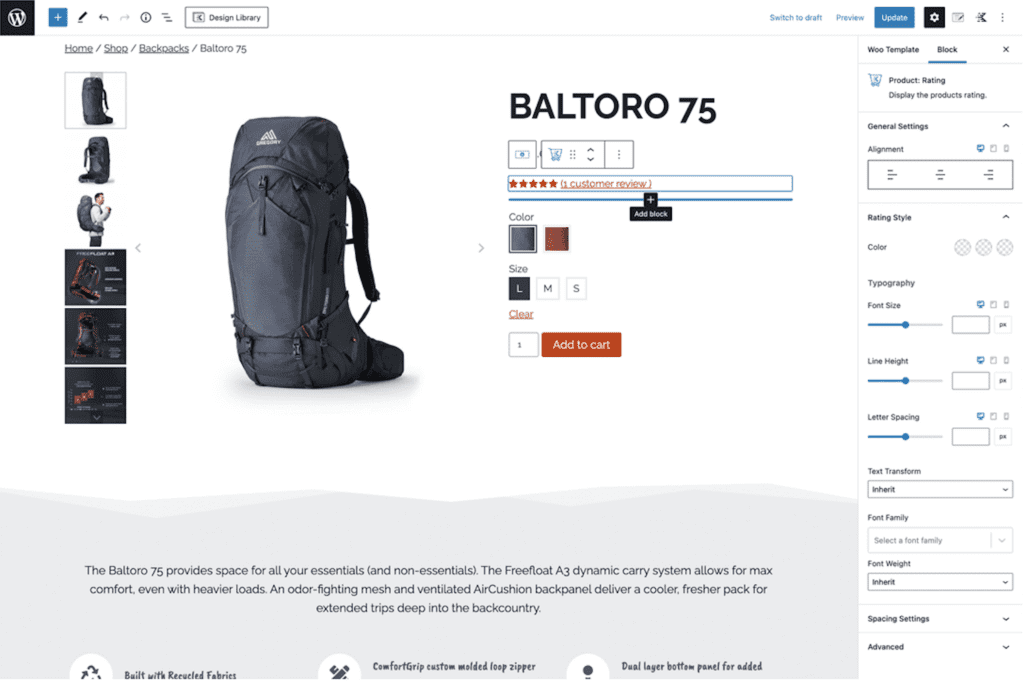 Kadence Theme offers great support for WooCommerce, making it easy to create an online store. The theme provides an intuitive interface, making it simple to manage products and orders, and customize the look and feel of your store. With Kadence Theme's excellent features, you can quickly set up an online store without the need for any coding knowledge. Furthermore, the theme is optimized for fast load times, making sure customers have a smooth experience when browsing and purchasing products. With Kadence Theme, setting up an online store has never been easier.

Easy Updates: Keep your theme up-to-date and compatible with the latest WordPress version
Keeping your Kandence theme up-to-date and compatible with the latest WordPress version is easy. You can use the Dashboard to check for updates and install the latest version of WordPress with a few simple clicks. This will ensure your theme remains compatible and secure, as well as keeping your website running smoothly and efficiently. Additionally, regularly checking for updates will help you take advantage of the latest features and functionality available for Kandence themes. By keeping your Kandence theme up-to-date, you can be sure you're always getting the best from your website and theme.

Kadence Theme free vs premium
Kadence Theme is a popular WordPress theme that offers both a free and premium version. The free version is great for those just starting out with WordPress and looking for a basic theme. It offers basic features such as a responsive design, WooCommerce compatibility and a few customization options. The premium version offers more features such as additional layout options, more theme customizations, and access to premium support. With the premium version, you can create a more unique website that is tailored to your specific needs. Whether you're a beginner or a seasoned WordPress user, Kadence Theme has an option that can suit your needs.
Kadence Theme pricing
Kadence Theme offers a range of pricing options to suit different needs. Their Essential Bundle starts at $129 and includes access to the full suite of features, allowing you to create beautiful websites with ease. With the Full Bundle, you get even more features for just $199, making it a great value for those looking for extra functionality. Finally, the Lifetime Full Bundle for $699, for those who are in it for the long run. With these pricing options, Kadence Theme makes it easy to find a plan that meets your budget and needs.